Homeowners Consulting
Helping Homeowners' construction projects to be successful.
Things Homeowners Can Do
Owner/Builder
They can become the owner/builder for their home. They must follow the laws and codes required for regular contractors and build their home, add on to the home, or remodel a small or large area.
DIY
Many people can do small jobs in their homes such as rebuilding or repairing kitchen cabinets, redoing wood floors, or anything that would not require a permit.
A construction consultant can help in all aspects of a project. If you are not experienced in what you are doing the consultant can guide you and answer your questions.
Safety First
Please note: We are careful about giving advice or guidance in situations that might be dangerous. It is important to protect everyone, and the consultant is the individual who is responsible for licensing and insurance. We advise that professionals perform work such as electrical, roofing, using structural jacks, and scaffold work because they are dangerous and should not be done without extensive experience.
"Martin, I have to say thanks! Looking for impact-resistant windows in south Florida is like shopping for a new car: not fun. With your help, I was able to say no thank you to ArmorVue, Lowes, ABC, and Dads. I did say yes to the firm you recommended, Window Experts. Dan is a genuine human being who worked with me so I felt comfortable enough to part with some pretty big Bucks. We are getting new windows just in time for hurricane season. Hazzah! Thank you again, Martin."
"If you are reading this, it is quite possible that you've decided to start that long-anticipated home improvement project. As with all major endeavors, it's better to have the advice of an experienced professional. That said, it is truly my pleasure and honor to recommend the services of Martin. I was fortunate to have Martin's advice on several home projects ranging from fencing, roofing, and bathroom remodeling/renovation. Although he no longer resides in my area, I will seek his advice on any future home projects. My thanks to Martin, I highly recommend him."
Building a Large Family Garden
Martin helped design the kitchen below before building it from the ground up.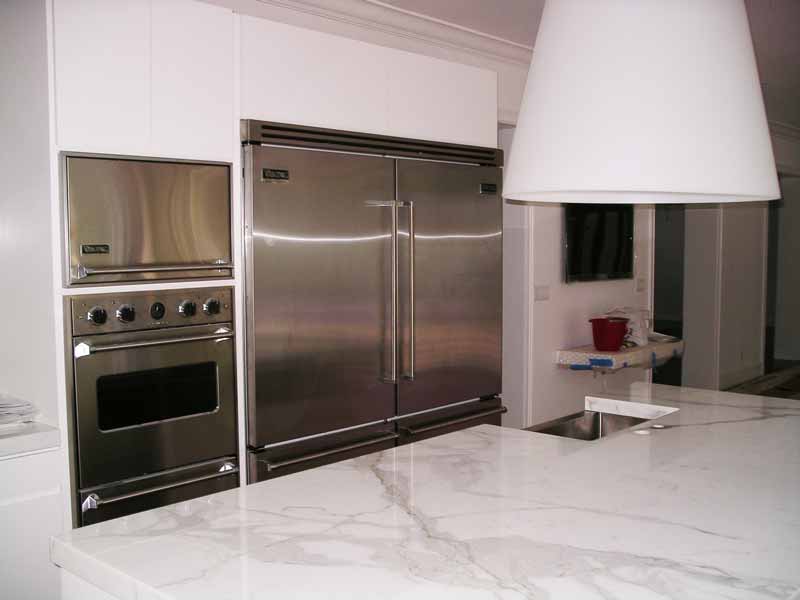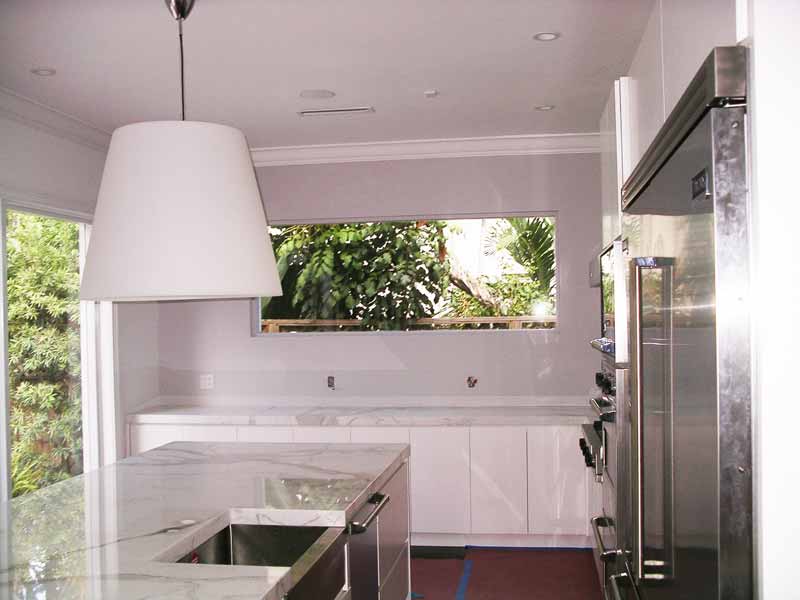 Consulting With Owners
"I enjoyed consulting with clients Tim Feldmann and Kino MacGregor, two world-class ashtanga yogis and teachers. We planned their new yoga studio and home and then I built both. Their studio, the Miami Life Center is located on Miami Beach." – Martin Espinosa
I have had the pleasure of working with GC Martin Espinosa and his team in Miami Beach on 4 occasions: 2006 where he build our yoga studio. 2007 where he renovated our condo. 2010 where he gutted and rebuild our 1936 Miami Beach single family house. 2012 where he constructed a concrete&tile patio around our house. Martin was of immense help in the initial consulting, scoping out the work, defining what and what not should be done, getting the right information to the architect, updating the architect, advising on plans&permits with the city, meetings with the building department at the city, and many other areas where competence was needed. Martin is also an honest man, equipped with common sense and great skill in construction. I have always enjoyed conversation as well as working with Martin. I can attest to Martin's quality workmanship as I live and work in the spaces he crafted for us – what Martin has build has hold up perfectly to this day. Also, Martin's work passed Miami Beach's strict building inspections on first every time.
"Martin Espinosa is my most trusted home improvement advisor. He has solved so many problems for us in our Miami home, including bathroom, bedroom, doorways, roofing, ceiling, and AC ductwork. He's extraordinarily experienced, innovative, honest, and personable! I recommend him for your consulting and constructions needs without hesitation!"