Crystal Construction Consulting is a construction service company headed by our licensed GC who has 48 solid years experience in the field.
We perform top quality residential and commercial construction, in Northern California, to help you have the results you love.
We also provide consultation for people and companies who need guidance and support to navigate their projects, in all states.
Our company offers two distinct sets of services.
Construction 

Construction Consulting
Although they may sound similar, they are two very different services fill clients' individual needs.
Oftentimes, however, we combine both services within the same project. A lot of education happens within the construction process, and it is an integral part of how we help our clients – consulting as we build.
Construction Consulting Services
For clients, we provide in-depth, expert consulting to help minimize stress, confusion or mistakes. This can often save clients money. Our goal is to ensure the best possible results for your project.
We are basically our clients' advocate.
They tell us about their gratitude and relief after receiving the guidance they need.
We also provide consultation to professionals, lenders, architects, contractors and anyone who has questions or concerns about construction or a project.
General Contractor Services
Martin, our licensed contractor of 48 years, and his crew are waiting to help you begin or complete your project with your best interests at heart. 
They listen closely to what you want and also make suggestions for improvements for you to consider. 
When building a project, Martin is also continually sharing his knowledge to help his clients through the process to achieve the highest quality results.
About Martin
"I'm a General Contractor in California and Construction Consultant serving clients nationwide. I started at 13 and have been a licensed contractor for 48 years.
As a Contractor, I am dedicated to running high-quality projects.
As a Consultant, I enjoy helping clients navigate the labyrinth of the incredibly complex field of construction."
California GC License  #1018081
Our Philosophy
"Build goodwill. Save your client money when you can. Go the extra mile."
Licensure and Certificates
2016 –  present      General Contractor, State of California 
1985 –  present      Building Contractor, State of Florida
1977 –  present     Certified ICC Commercial Building Inspector
1977 –  1981         Certified Combination Building Inspector
1985 –  2016         Building Contractor, State of Florida
1978 –  present    International Code Council Certification
1975 –  1990         State of California, Real Estate Broker's License
1975 –  2001         General Contractor, State of California 
1974 –  2001         Landscape Contractor, State of California
"Martin is an excellent contractor whom I have known since 2004. He has done million-dollar constructions for us in medical office space, custom home building, and remodeling. As a project manager he oversaw the construction of medical office space of 10,000 square feet to finish on time and within budget."
"We hired Crystal Construction to oversee a multi-million dollar power development project in Oakland, California. Martin Espinosa managed every aspect of the project, coordinating with multiple contractors, subcontractors, vendors, and engineers, etc. He established really strong and positive relationships with all parties involved, and his extensive knowledge of construction over a ~50yr career was clearly apparent. Martin was extremely easy to work with, he is kind, loyal, and his personality is calming in what has been an extremely stressful project. I would definitely hire him again for any other project I work on."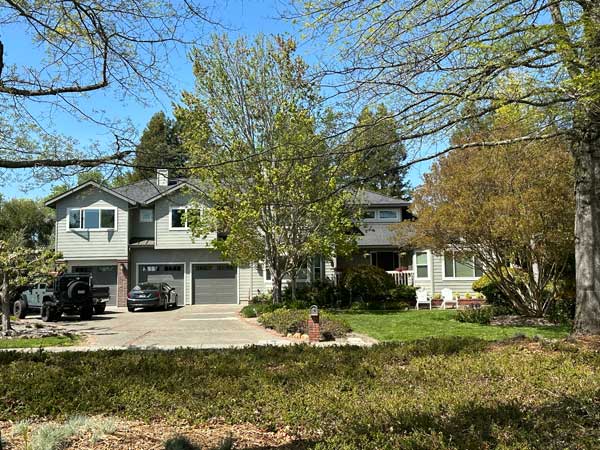 "We used Crystal Construction Consulting to help us navigate a large home addition project. Martin is very knowledgeable and responsive. He's a true professional who knows his stuff and a pleasure to work with. I would highly recommend him if you are ever in need of any construction related advice."
We would be glad to talk with you about your construction project and answer your questions. We will give you an overview of how we would approach part or all of the construction and what you can expect from our work.
If you need consultation, you can let us know whether you need some quick advice, or would like some guidance through your construction project. Request a callback with our expert.
Our Blogs: Construction Information to Help You
In the realm of consulting there are probably consultants for every industry. However, you might not be familiar with construction consulting for residential contractors or homeowners. But, if you're a contractor about to begin a home building project or are involved...
read more
Our FAQ page is packed with great information to help you answer your questions. Take a look, or reach out to us directly and let us help you.
Please fill out the form below and we will get back to you as soon as possible.